Damien Hirst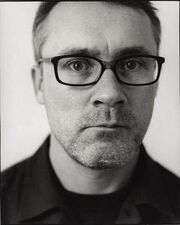 Damien Steven Hirst is an English artist, entrepreneur, and art collector. He is the most prominent member of the group known as the Young British Artists, who dominated the art scene in the UK during the 1990s.
His Work
All You Need Is Love, Love, Love (2009) - silckscreen print with diamond dust, (edition 50) / signed & numbered.
The print is seen on the walls of Miranda's Malibu mansion's living room. In a Vogue Australia interview, Miranda stated that she is huge fan of Hirst, especially his butterfly collection.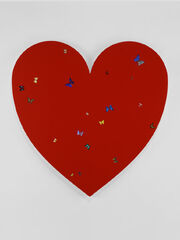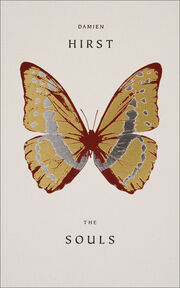 The Souls (2012)
- 
installation of foil block prints at Paul Stolper Gallery, 'The Souls'. The print series, detailed upscaled depictions of butterflies produced in 80 colourways, sees Hirst return to the employment of one of his most important and recognisable motifs. Featured in some of the artist's most enduring series: the butterfly monochrome
Over her instagram, on july 2015,, Miranda posted a picture of her packing for a travel and it included The Souls book, she later stated in an interview, that she no longer possesses any time to read novels and is more into short stories, poems and art books; amongst these books it includes the souls.
Community content is available under
CC-BY-SA
unless otherwise noted.