KEY INGREDIENTS
Noni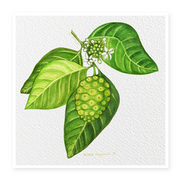 Noni is a fruit (Botanical name: Morinda Citrifolia) native to the South Pacific Islands. It is a powerful antioxidant and Miranda has been drinking it since the age of twelve. It's one of Miranda's "not so secret" beauty secrets! It's also a key ingredient in the KORA Organics range and it contains more than 170 Vitamins and Minerals alone.
Rosehip Oil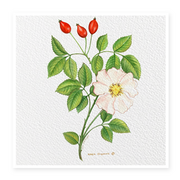 Rosehip Oil is rich in Vitamin C, abundant in Essential Fatty Acids and is incredibly moisturising. It can also assist in reducing the appearance of sun damage and scarring and is a wonderful, nurturing product if you have sensitive skin.
Roman Chamomile
Roman Chamomile is soothing and calming, and great for both for adults and children. Soothes skin irritation and is ideal when addressing reddened skin conditions.
Lavender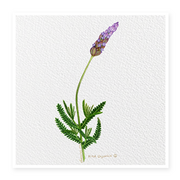 Lavender is both a gently relaxing and comforting essential oil. It has cytophylactic properties that help rejuvenate and repair skin and soothe irritation and inflammation (cytophylactic – protects the cells).
Aloe Vera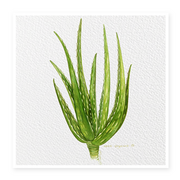 Containing Folic Acid, Vitamins A, C and E (natural antioxidants), Aloe Vera is deeply soothing, smoothing and moisturising for the skin.
Green Tea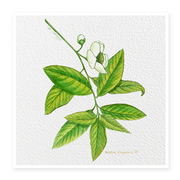 Long been recognized for its medicinal properties, Green Tea is high in flavonoids and is both detoxifying and antioxidant rich. It is known to be effective in alleviating a variety of skin disorders.
Jojoba
A non greasy, luxurious, natural fluid wax that is quickly absorbed by the skin. It is superb moisturiser for dry, aging and dehydrated skin.
Sea Buckthorn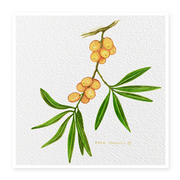 Rich in lipids, fat-soluble vitamins and plant sterols. Sea Buckthorn contains Vitamins C and E, large amounts of carotenoids and is a potent antioxidant that helps repair and smooth the skin. Miranda loves the inclusion of Vitamins A, C and E (also known as Bio ACE) KORA Organics products. These three vitamins work collectively as a team providing further antioxidant support to the skin.
Vitamins A, C & E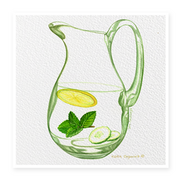 Together Vitamins A, C & E offer multi-level protection not only from free radicals but also contribute to healthy cells at the dermal and epidermal level.
Rose Quartz
We have added the unique vibrations of Rose Quartz crystal energised water to our KORA Organics products. Rose Quartz is a pink coloured crystal believed to have heart-healing properties. It's soothing and gentle energy encourages self-love. The filtered water in the KORA Organics products is infused with the energy of the Rose Quartz crystal, so that vibration of love flows through the crystals, into the products and onto you!
source: koraorganics
Community content is available under
CC-BY-SA
unless otherwise noted.